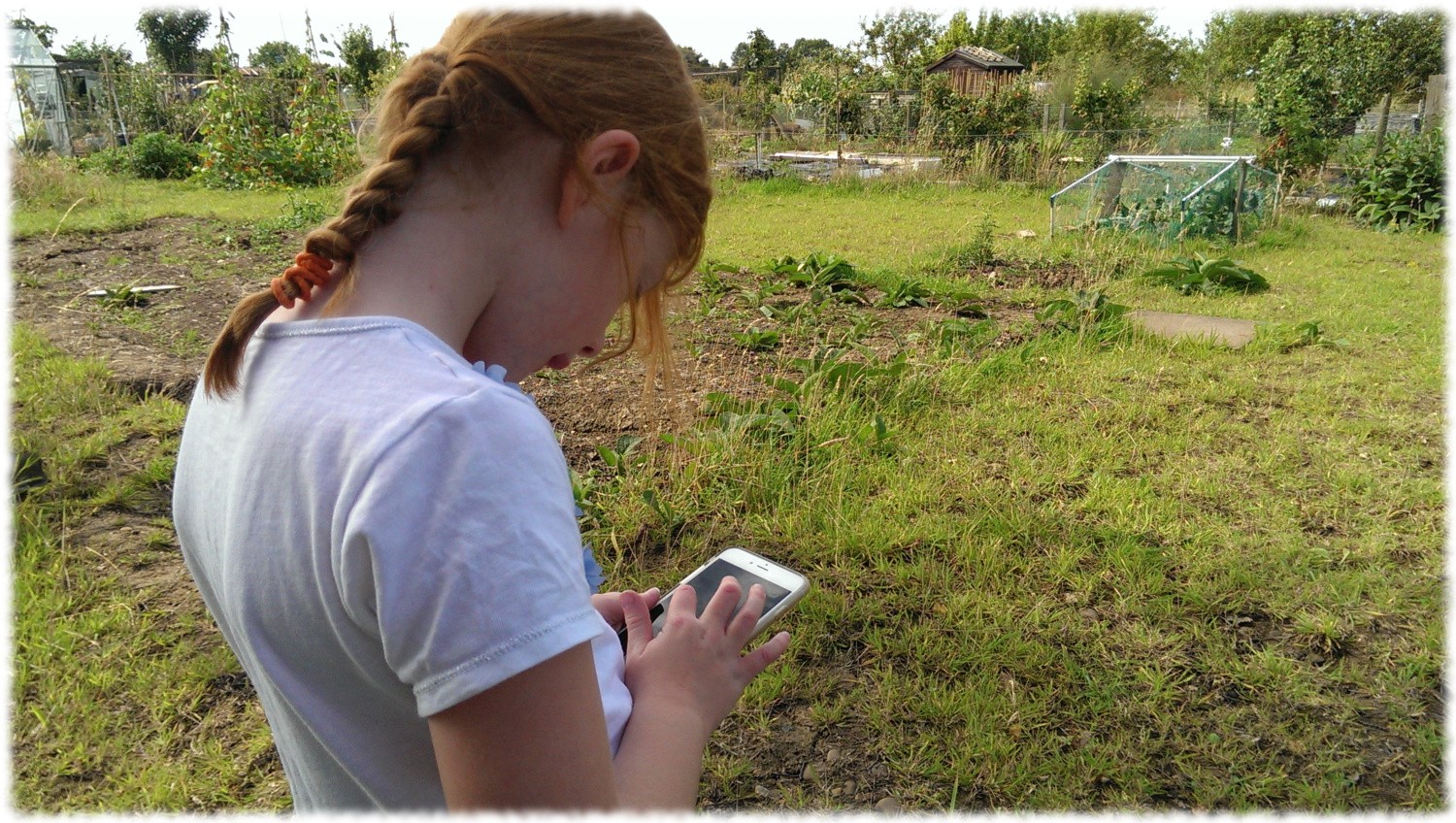 For this short guide we are assuming that you have already registered for a VegPlotter account. If not you'll need to do that here https://vegplotter.com/register.
Once registered and logged in you'll have full access to all of VegPlotter's vegetable garden planning goodness. So lets walk you through how to create your vegetable garden (plot) in VegPlotter....
---
This guide talks you through how to set up your first vegetable garden from your mobile, cellphone or tablet. If you are planning to use VegPlotter from a laptop or desktop computer your might find this following quick start guide more relevant.
---
1. Create a new plot/garden
To create a plot simply click or tap the [Create New Plot] from the MyPlots Menu. If you're on a mobile or tablet with a smaller screen the menu may be hidden and can be shown by tapping on the VegPlotter logo.
Menu on Desktop

The full menu is displayed on larger screens
Menu on Phone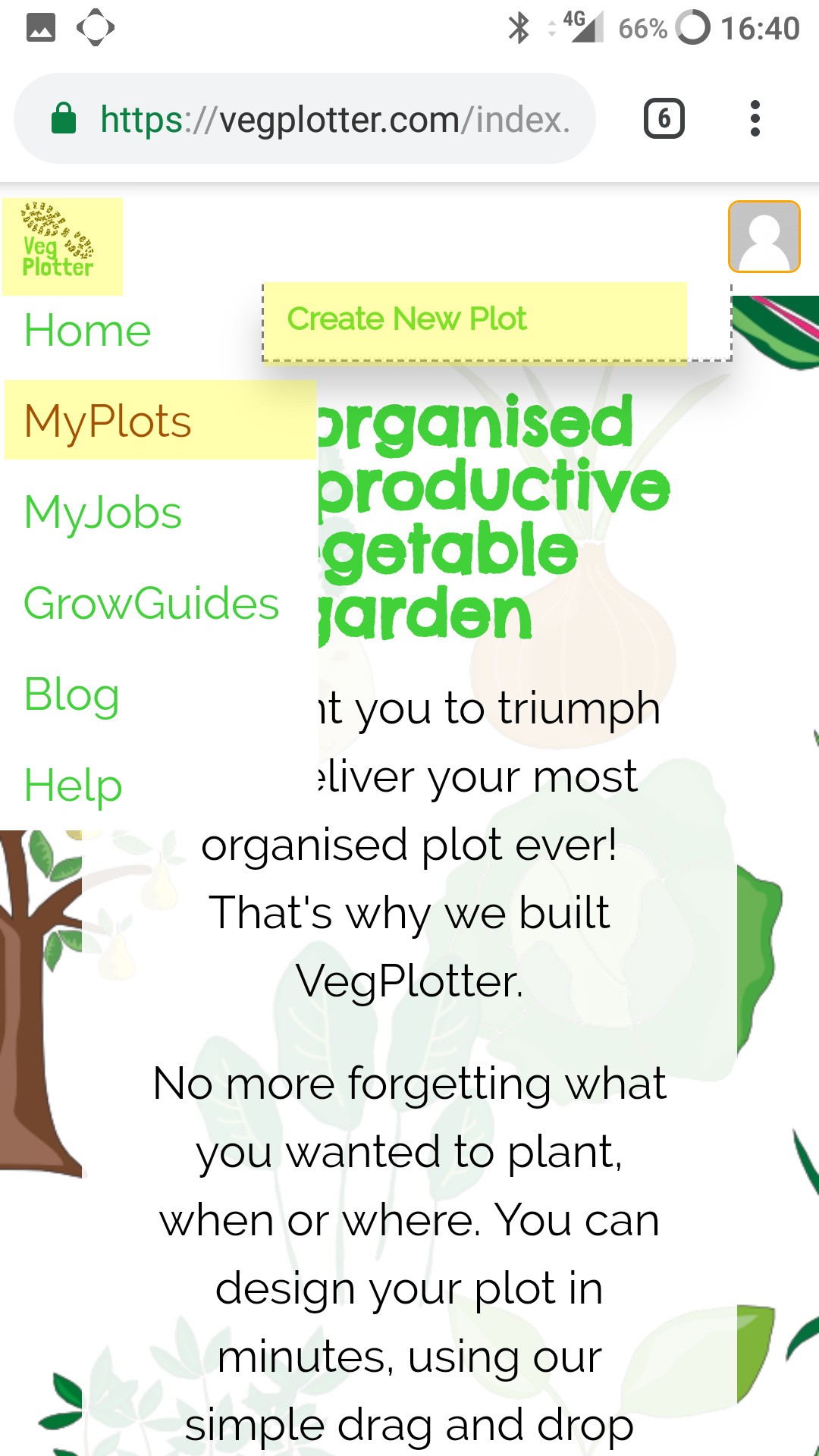 The menu is hidden on phones and tablets and can be opened by tapping the VegPlotter logo.
---
2. Set your vegetable garden layout
---
3. Plan your planting schedule
---