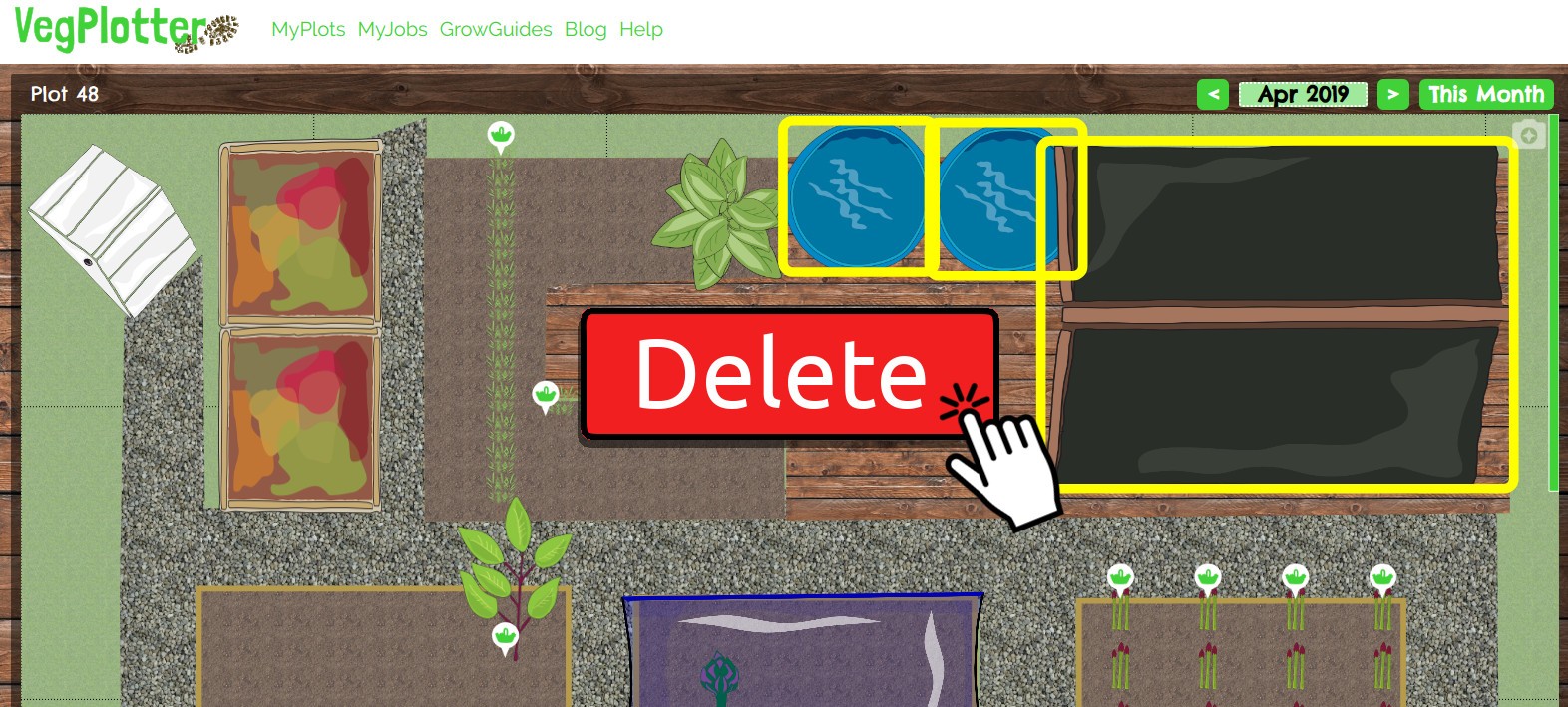 As you plan out your vegetable garden or allotment with VegPlotter. You will at some point need to delete items from your plan. This is how….
---
There are two ways to delete items (for both you'll need to select the item first):
The first is the quickest and easiest, if you have a keyboard. Just hit the [Del] / [Delete] key on your keyboard.

Tap the delete icon top left when item(s) selected

Use the [Delete] option from the selected item menu. This is available by clicking / tapping the three dots in the right hand menu when you have the item selected. See the screenshot below.
Did you also know that you can select and delete multiple items at once. See how to select multiple items