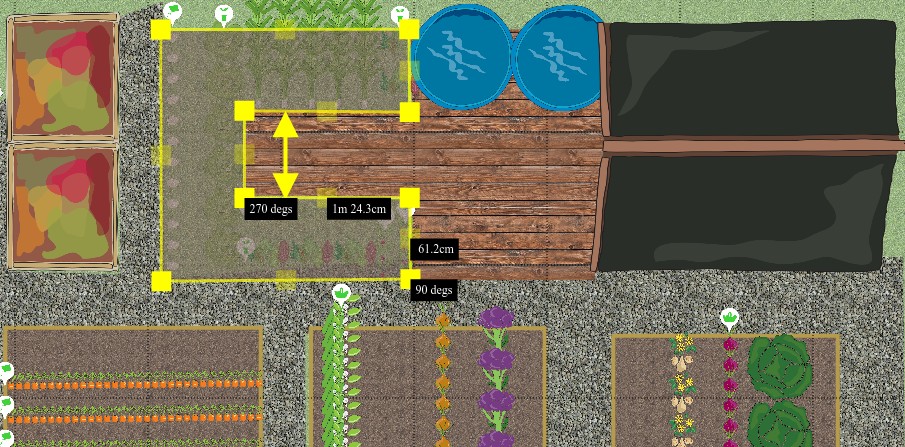 VegPlotter's Vegetable Garden Planning app allows you to create garden plans of all shapes and sizes. Part of this is though the way you can manipulate vegetable beds into of any shape.
---
There are two bed shapes available from the bed selector menu in VegPlotter. Both of these will create a vegetable bed that you can add fruit and vegetables to.
All beds have two control handles in common those are the rotate control and the row direction control. Both of these are described in more detail below.
Where the two shape types differ is how the main set of yellow control handles alter the size and shape for the bed.
Rectangular beds
Rectagular beds have four corner controls that allow you to alter the width and length of the bed from that point.
They also have control points in the middle of each side that allow you to control only the width or only the height.
Irregular shaped beds